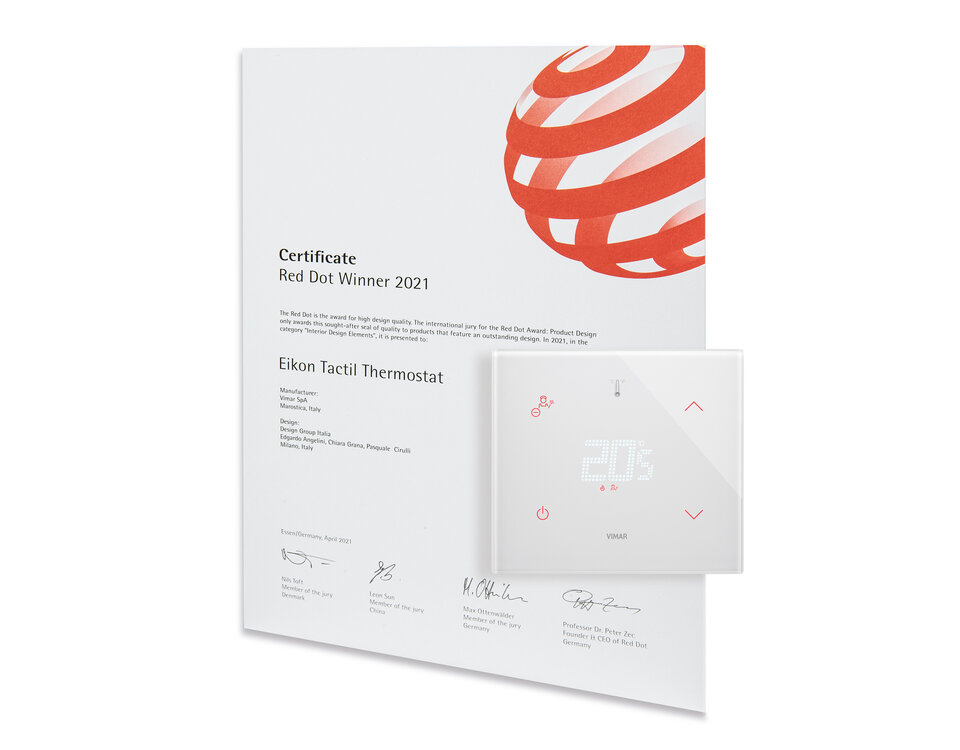 Only two years since the last time won the award, the company is headquartered in Marostica again won the  red dot award  honor  in 2021  in the  category  "Elements of interior design"  by  thermostat feel new Eikon Tactil app .
"Frankly, it is tastefully designed and has a number of control options." These are the key characteristics that led the international jury – chaired by Peter Zec, founder and chief executive officer of Red Dot – to designate the award, synonymous with quality design on the scale. internationally for many years now.
The technologically alluring silhouettes of this appliance make it an exclusive item in home decor to enhance home comfort. Made of tempered glass, in a black and white diamond finish, it features touch technology, a proximity sensor, and a brightness sensor that turns on the RGB LED matrix display as soon as you get close to the device. The improved 3D gesture function also allows you to control it simply with gestures without even touching it. Available in two technology variants, on the KNX standard and on the By-me protocol for integration in Vimar home and building automation systems. Three styling versions to provide an added touch of style to both domestic and service industry settings: with customizable function keys,
Winning the 2021 Red Dot Awards, in an already crowded category, is a huge source of pride for the Marostica-based brand and it confirms the extent to which Vimar, as an agent Truly excellent porcelain  . Italy  worldwide, focusing attention on the design and quality of its product lines.